New Patients at Christel Chiropractic
Our goal is to eliminate all apprehension you may feel ahead of starting care at Christel Chiropractic. While looking to establish a strong patient-doctor relationship with you from the beginning, we have found that one of the best ways to build trust and diminish fears is by explaining everything in advance. No surprises!
ONLINE PAPERWORK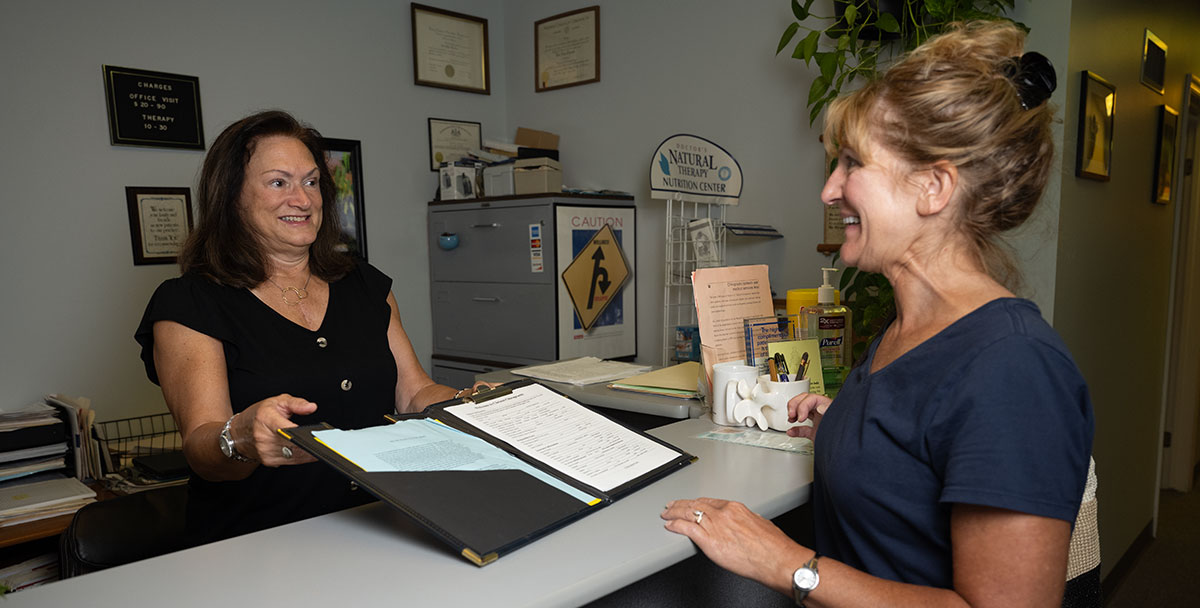 First Visit
An initial visit is all about setting the foundation for the right care for you to achieve your health goals. There is some necessary paperwork, and we need insurance or financing information, which can be taken care of as soon as you are welcomed in by our friendly receptionist. Or, if you want to save time you can provide this information using our online option before you arrive.
Once that is taken care of, you and Dr. Christel will get acquainted as he looks to understand the reason for your visit and pinpoint the conditions you are experiencing.
The first visit takes about 30 to 45 minutes, depending on whether you complete paperwork beforehand. If there is time and your condition is not too complicated with X-rays before care, Dr. Christel can often do a quick adjustment on this initial visit.
Second Visit and Beyond
By the second visit, we will have a more clear, holistic picture of your body and what it needs to achieve your optimal health goals. Dr. Christel will check in with you and then provide the chiropractic adjustment. Each subsequent visit should last only 15 to 20 minutes.
Get Started Today
We look forward to serving you at our office in Kenhorst. It is an optimal location with a large lot that makes parking easy. Same-day appointments are usually available.
Our front desk is happy to discuss financial options with you. Many patients use insurance, Medicare, or health savings accounts to cover the cost of care. We accept Medicare, but not Medicaid.
Contact us now for a free consultation or to schedule your first appointment!
CONTACT US

New Patients at Christel Chiropractic | (610) 796-0792