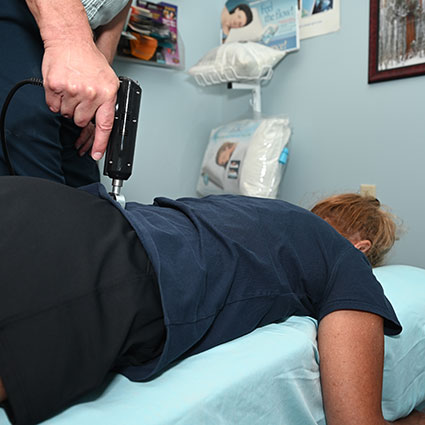 Sports Chiropractic in Reading
As a former high school and college athlete who dealt with a memorable back injury during his playing career, Dr. Christel knows the pain of injury and the value of sports chiropractic care. He helps athletes from nearby colleges and high schools in Berks County get back to the field or the court of play with holistic care that is focused on full recovery.
Dr. Christel was a high-level basketball player who still remembers how his lower back was healed by chiropractic care when he was younger. Now, he has accumulated the experience and knowledge to be an efficient healer of basketball players, baseball players, football players, and more at Christel Chiropractic.
NEW PATIENTS

Whole-Body Healing
The primary reason people come in for sports chiropractic care is there is a significant knee, ankle, or shoulder injury they sustained in competition. Having worked in chiropractic care for over three decades, Dr. Christel has plenty of experience taping sprained ankles, working on knees and lower extremities, and releasing shoulder tension.
But beyond mitigating pain and activating healing in these areas of concern, Dr. Christel looks at perhaps the most important part of the body—the spine. Everything in your body is related through the spine, so if you overcompensate in one area because of an injury, it may create subluxations and additional, deeper issues. We help you avoid this by adjusting the spine and ensuring that it is aligned and functioning properly.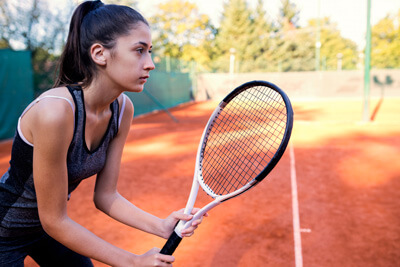 Getting You Back in the Game
Recovery length and frequency of visits depends on the severity of an injury and the pain the patient is feeling. Dr. Christel will try his best to safely get you back in the competition as quickly as possible, with whole-body healing achieved through a number of different chiropractic modalities.
Physical adjustments, ultrasound, and electric muscle stimulation are some of the many modes of care you can receive at Christel Chiropractic as you look to heal from injury.
Start With a Free Consultation
If you are motivated to get rid of the pain and get back in the game, we are here for you. Please schedule an appointment or contact us for a free consultation.
CONTACT US

Sports Chiropractic Reading, Shillington PA | (610) 796-0792